General Information
Character Name:
Character Nicknames or Titles:
None
Screen Name of Author:
Lover of Narnia
Character Information
Age:
20
Gender:
Male
Species:
Human
Hair/Eye Colors:
Brown / Deep blue
Weight/Height:
140 lbs. / 6'0
Distinct Markings:
A small scar that runs from his left temple down his cheek
Clothes and Other Accessories:
Shirts, breeches, and other clothing fitting to his time and life style.
Weapons:
Sword:
http://www.digital-eel.com/scans/images ... ss_big.gif
Dagger and Bow also
Armor:
Relatively light. Chainmail under-curess with clothe over curess sewed with crest of Vayond
Residence: (caves, Ditto Mansion, etc)
Wherever he can lay his head. Usually camped out in the forest, but on occasion he'll stop in an Inn
Occupation:
Mode of Transportation:
Feet, Horse
Overall Personality:
Chivalrous, patient, kind, a light temper, respectful, he up holds honor as best as he can, he struggles with turns and choices of fate
Personality Flaws:
A temper. It generally is well contained but there are times when it explodes at certain targets. Struggles with loss
Hobbies:
Learning the art of the blade, archery
Likes/Dislikes:
Swords, horses, friends, a lesson well earned, a trust worthy individual / Tyranny, the suffering of
his
people, injustice, His Father
Long-term Goals:
Someday sit on the throne, be a fair ruler of Vayond
His Skills are with:
The Blade, and Bow. He's rode a horse since he can remember.
Magic Skills:
None
Family:
A Father, Deceased Mother
Friends:
Stendar
Enemies:
Lots
Pets, Sidekicks, etc:
A horse
OR
Characters to whom yours is a pet, sidekick, etc.:
Short History:
To be revealed
Stories Character has been in (Ditto Mansion roleplay, Fountain
roleplay, Ditto Story numbers):
Vayond: The Shadowed Hunters
Shop Information
Shop or Business Name:
N/A
Sells: (description of merchandise, a menu, etc)
N/A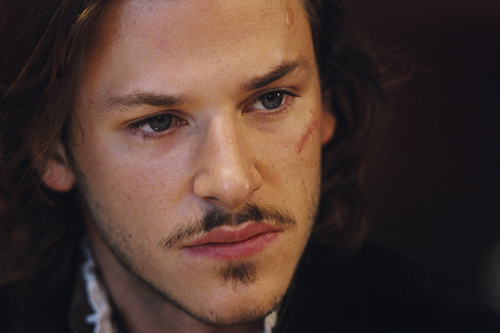 (credit
tohttp://www.digital-eel.com/scans/swords.htm
for pictures of weapons.)