shastastwin wrote:

SnowAngel, that's a great quilt. My wife and I wish we could quilt.
Thanks! It's not hard, it just takes some practice and a lot of patiences.

AITB wrote:SnowAngel, your quilts are so lovely! I'd love to learn how to quilt someday... it is such a lovely aspect of needlework. Maybe someday! Is it possible to hand-sew quilts, or would it take too long?
Thank you!

I have never hand-sewed a quilt. It is possible. However, it's much faster and easier to use a sewing machine. How long it would take it would take if you did by hand, would depend on the size of the quilt and how much patiences you have.

These are some pictures of my nine patch quilt. I tried taking pictures of it on my bed, but the light in my room was really bad, so I put it on the couch to take the pictures.

There are some more pictures on my photobucket.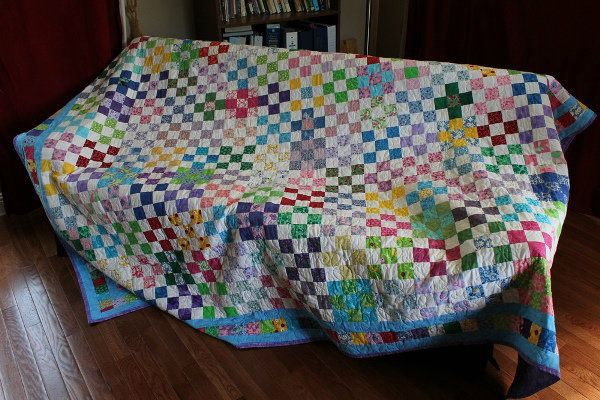 Now if fall would just come early so I could comfortably use it.

SnowAngel