Sorry for my lengthy absence, everyone!

Anyway, first off... you guys have been doing a
superb
job! I've had fun lurking in here.


Second, I hope you will forgive me, but I'll have to skip comments on stuff made since my last post. (too big of an undertaking, that) But I promise to comment on the stuff after
this
one. Does
that
work?

....
Ok, enough chitchat... let's get down to business!
Lately, I've become quite obsessed with all things Ben 10.

And starting with stuff of the live-action film that got me hooked to begin with, I plan to start making
lots
of stuff related to the franchise. Hope that's ok with you!
Notes/Rules
1) Thanks to all those who made the textures and brushes! I forget who made most of them, but the wallies
(and the two sets in this post)
were made using something by Aravis Autarkeia. You guys rock!

2) Anyone can use, comments are loved, and credit... is great, but not necessary.
Franchise:
Ben 10
Film:
Ben 10: Alien Swarm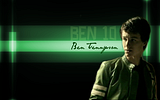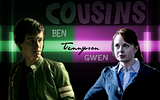 I have several more already made, but didn't have room for them all in one post. So, sadly the rest will have to wait. Oh, well... see ya soon!