I haven't posted on here for awhile. My daughter's (Cymru) beautiful little daughter, MY granddaughter, will be dressing as Lucy Pevensie in the Lamppost Dress for this year's costume festivals and trick or treating. She also plans to wear it to the opening of the VDT in December. It is almost an exact duplication of the "Lamppost Dress"
I had help from two very talented artisans and I want to give HUGE props to both of them. I found "PawPawGirl" on Etsy, and I cannot believe how brilliant she is, and how amazingly talented! I commissioned her to custom knit the sweater and she replicated it almost exactly like the original. For the bodice on the dress, Kathy Dykstra of lil-divaduds.com, smocked the bodice for me in the English smocking pattern used in the movie costume. When she shipped the fabric back, I cut out (sweating bullets that I'd ruin that beautiful smocking!) and sewed together the rest of the dress. It was a collaborative effort, but once I decided to do it, I wanted it to be as close to "the real thing" as I could possibly get it, and I am so happy with the way it turned out. My first sewing project in over five years. And I loved it! Especially the look on my granddaughter's face when she saw it! I'll share pics of the movie dress, and of our "replica." Thanks, Anne and Kathy. I could NOT have done this without you!!!
Here's the ORIGINAL costume I was using as my inspiration:
And, even though the colors in these pics look a little funky, with the above picture hanging right next to our dress, they looked almost exactly alike! I'll also put links to the full-size photos down below because apparently these photos are too large to see here.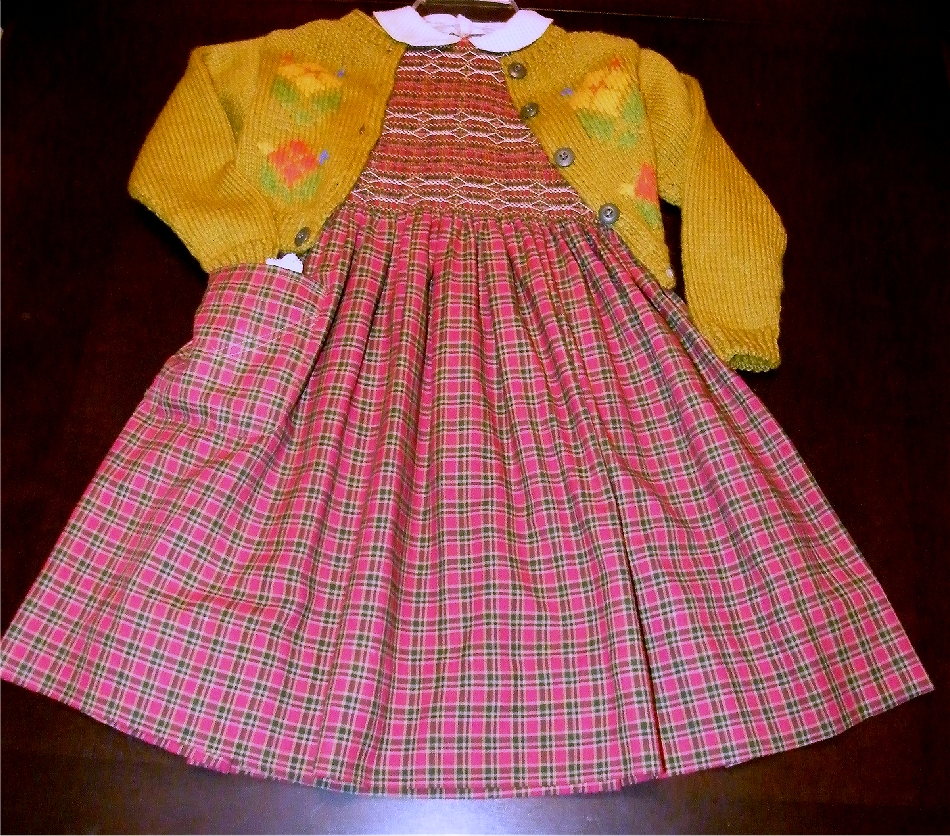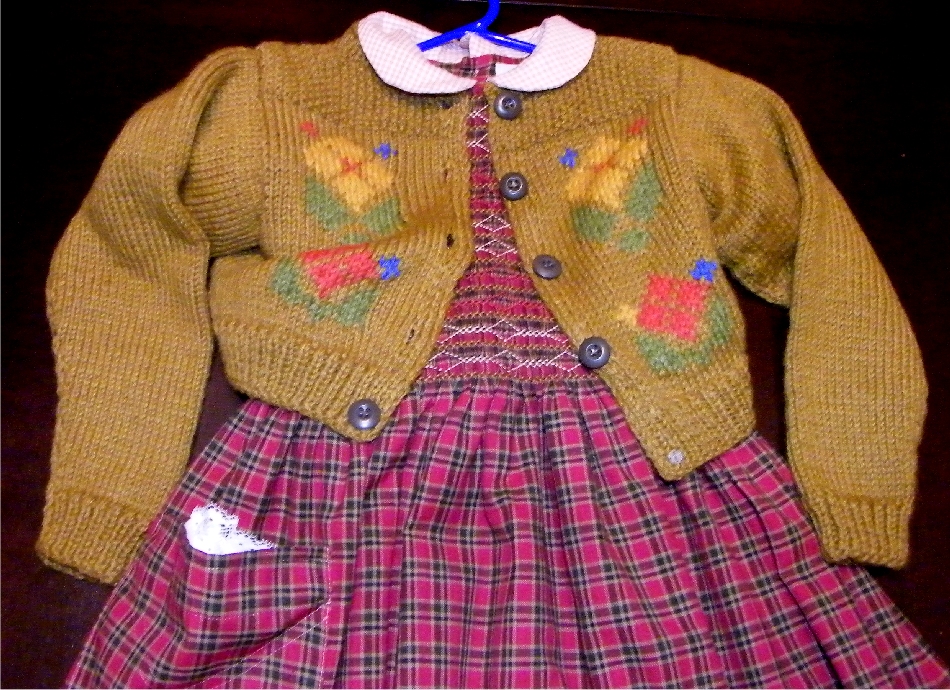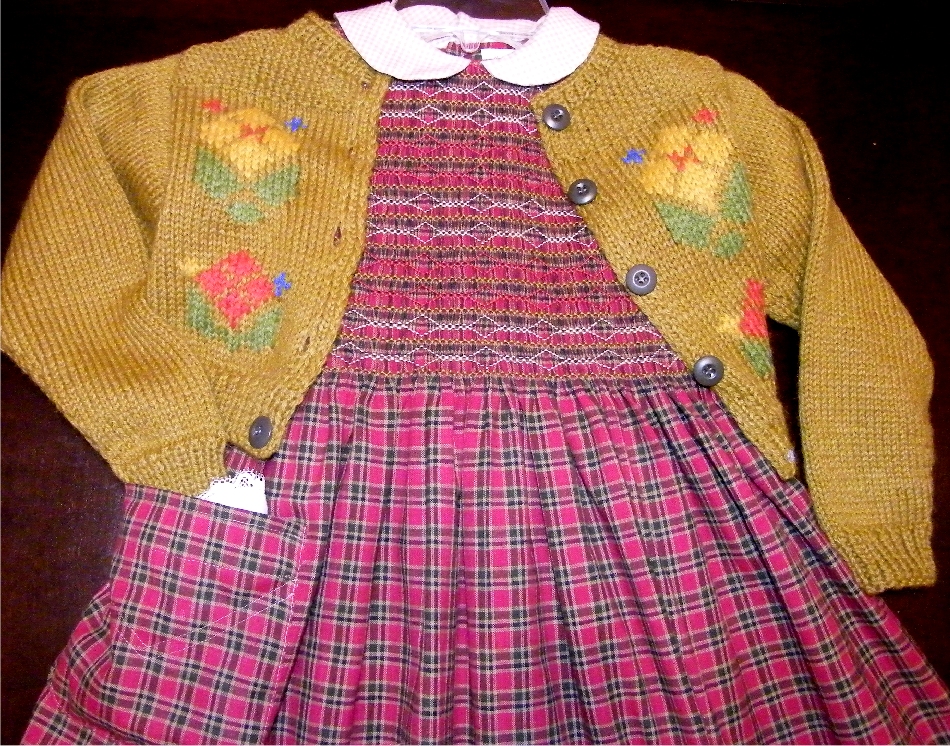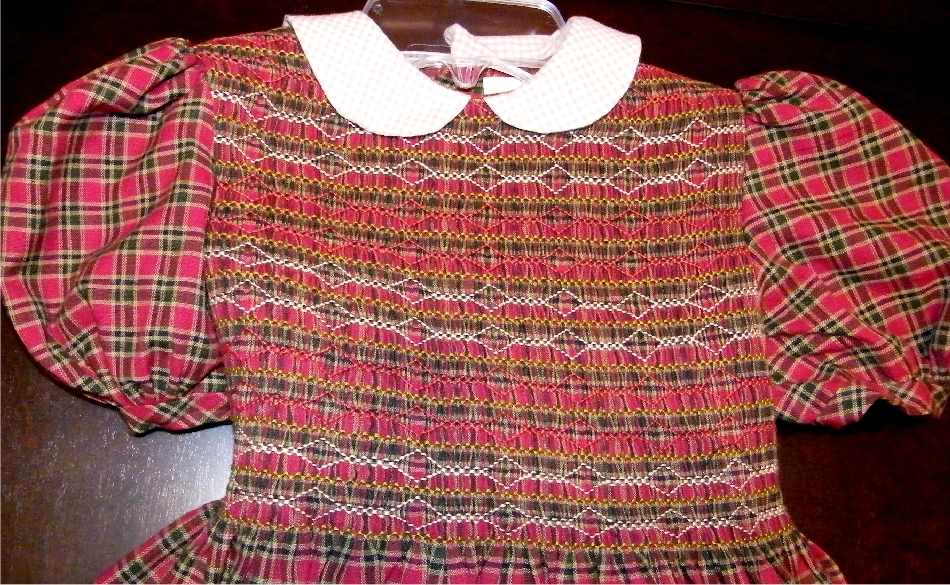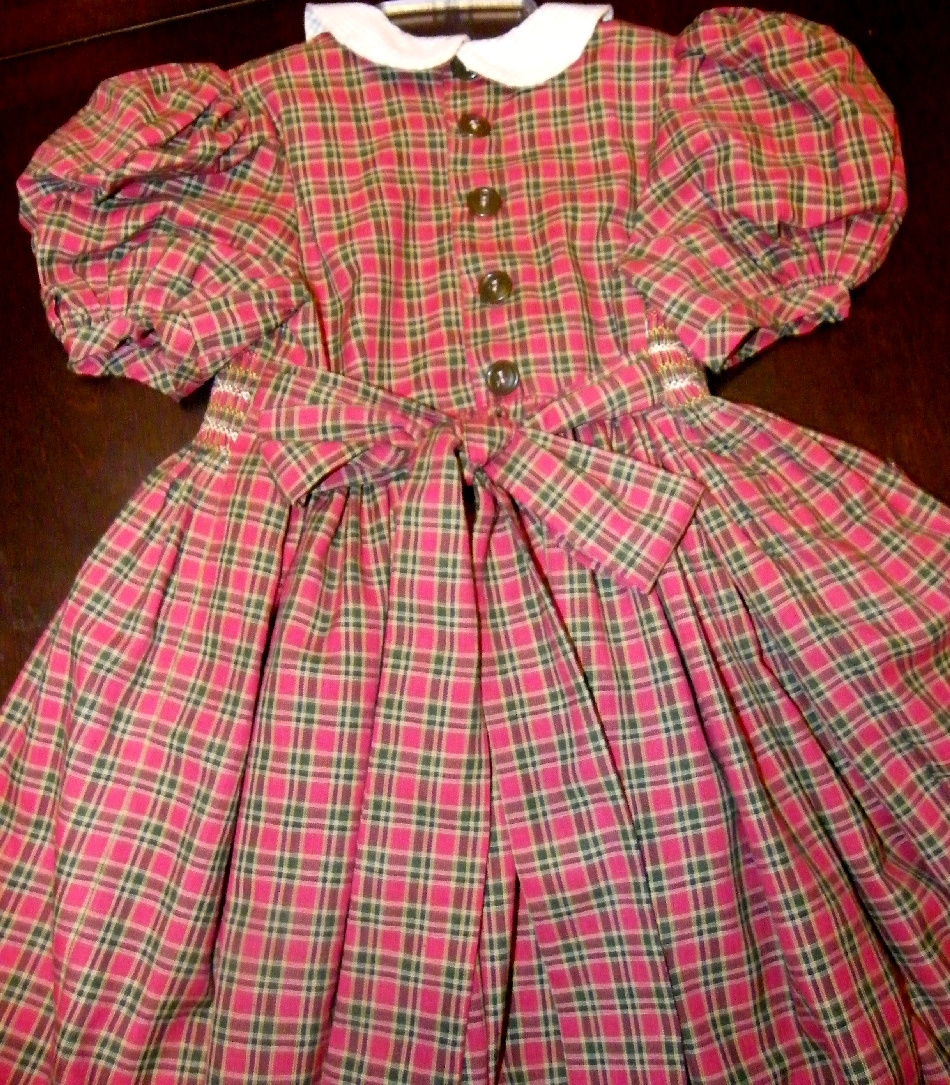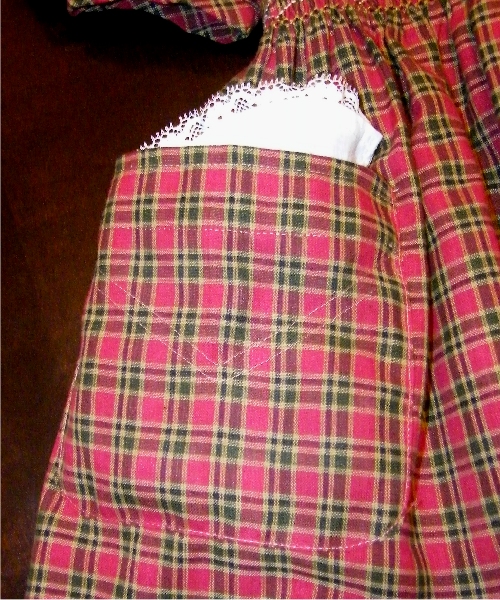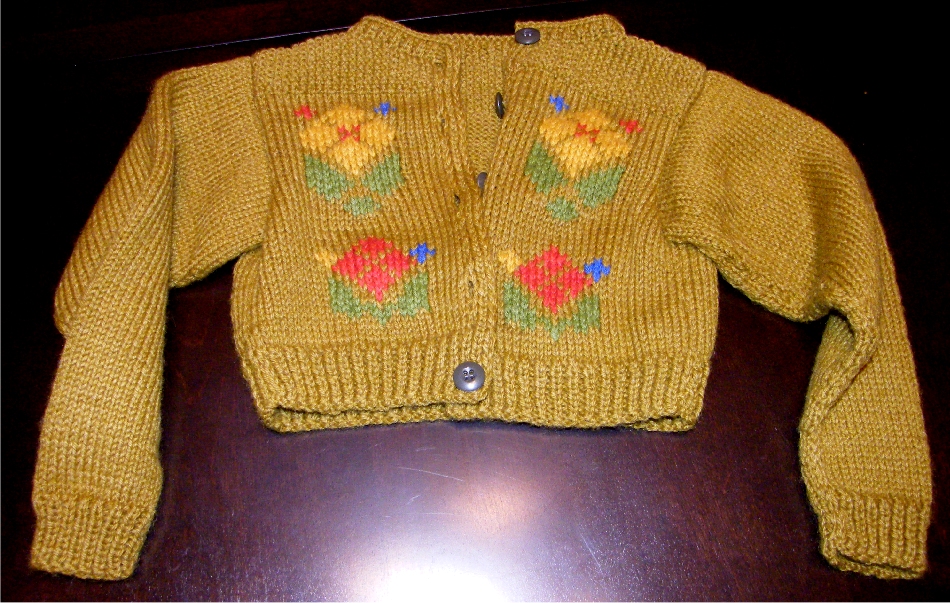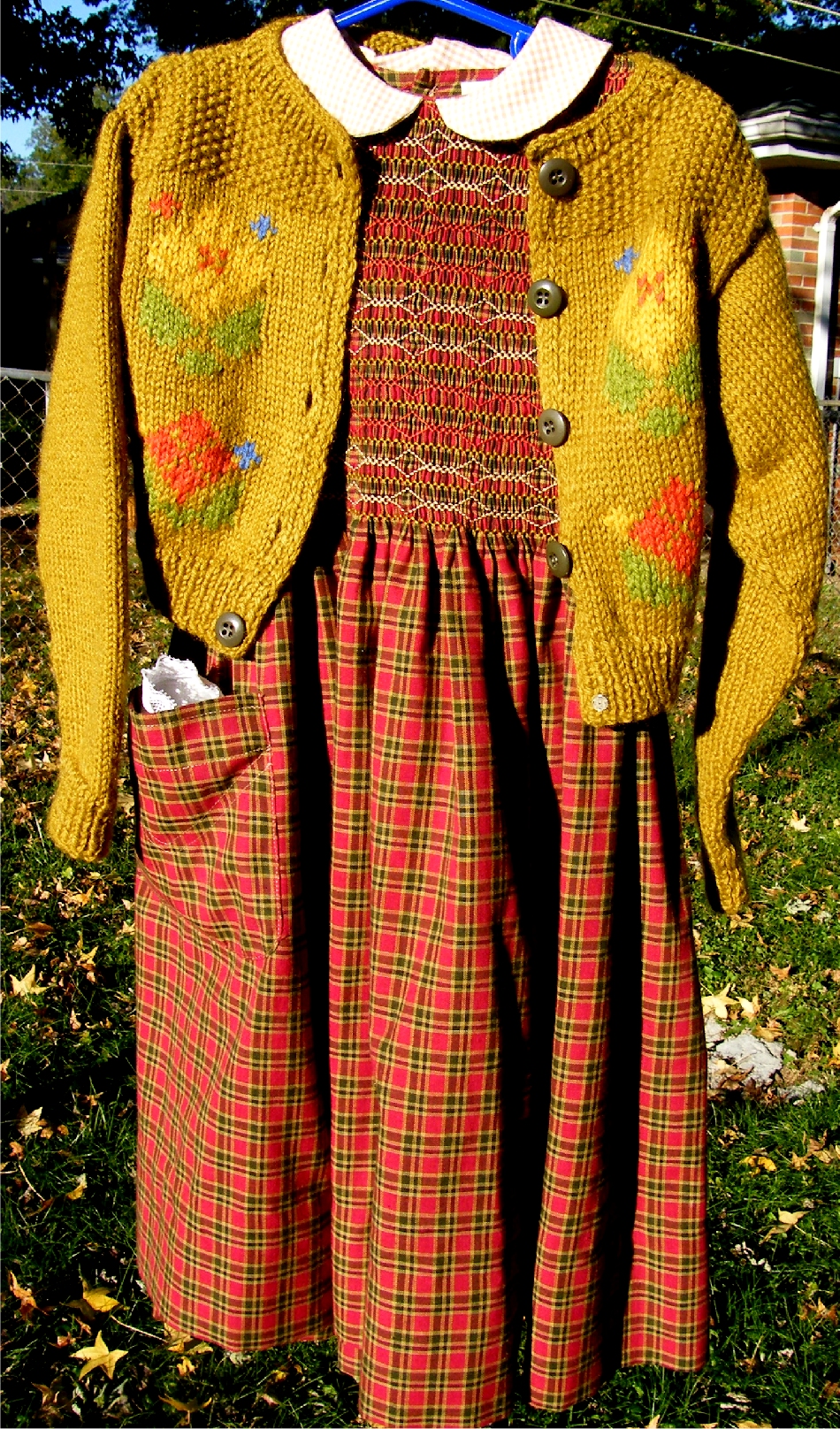 To see full-size photos, click on these links:
http://www.mothergooseberry.com/images/lucy1.jpg
http://www.mothergooseberry.com/images/lucy1b.jpg
http://www.mothergooseberry.com/images/lucy2.jpg
http://www.mothergooseberry.com/images/lucy3.jpg
http://www.mothergooseberry.com/images/lucy4.jpg
http://www.mothergooseberry.com/images/lucy5.jpg
http://www.mothergooseberry.com/images/lucy7.jpg
http://www.mothergooseberry.com/images/lucy8.jpg
http://www.mothergooseberry.com/images/lucy9.jpg