The community lounge for non-Narnian discussions.

Moderators: stargazer, johobbit
NarniaWebbers I've met in person:
(This page is intentionally left blank)

Posts: 1375
Joined: Feb 03, 2012
Location: Northern England
Gender: Male
---
I'm a bit late on this, as the most recent Moot has been over for a few weeks already, but I met

aileth

for the first time at this Moot, as well as her brother (who is not currently a NarniaWebber, but sure seems like one!). What a treat!



aileth (and her brother)
Aravanna
BERNINBUSH
ceppault
coracle
Cymru (and family)
daughteroftheKing (and her family)
DiGoRyKiRkE (and his family)
Dr Elwin Ransom and Mrs. R (Linatariel)
Eustace et Peccator (formerly Kaleb70)
fantasia_kitty (and her family)
French Girl
Gymfan (and her family)
Jacqi (and her husband)
JillPole
Kingskid
Lady Arwen (and her parents)
MeadowMaid
Meltintalle (and her family)
Miss Rosario (and her mom)
Mother Rose (and her husband)
Movie Aristotle
Nellie of Narnia
Pattertwigs Pal
peterpevensie (and his wife and her sister)
PrincessAnna
PrincessRosario
ramagut
Rising_Star
Ryadian
shastastwin (and his wife)
stargazer
starkat
Stylteralmaldo
suchwascharn and his sister, The Imposter (and their parents)
sweeetlilgurlie (and some of her family)
Thenin
TheOldMaid
ValiantArcher
Valiant_Lucy (and her family)
WinterStar
wisewoman (and her two sisters)
Wolfs Bane (and his family)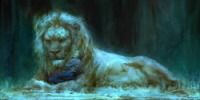 Posts: 14848
Joined: Feb 06, 2007
Location: Ontario, Canada ... under the northern sky
Gender: Female
---
peterpevensie wrote:This is the list of those that I had met prior to the Kansas City Hobbit party:

starkat

(I know we had a mini-get-together at the

Narnia Exhibition

while it was in Houston, but I can't remember who else was there other than starkat - can anyone help?)
I met both you and Starkat there at the Narnia Exhibition. I was there with some of my family. I use to live in Texas but moved to Colorado not long after that.
Hey, does it count if you made someone get on Narniaweb and become a Narniawebber?
Because if so,....
Urnus
is a Narniawebber I have met in person.

Homeschoolers taking over the World!
Member of RD's club.
VP of the CWM club
Dragon fan club
I Support Scrubb!
Posts: 758
Joined: Mar 12, 2008
Location: United States
Gender: Female
---
---
Who is online
Users browsing this forum: Google [Bot], Yahoo [Bot] and 6 guests