The community lounge for non-Narnian discussions.

Moderators: stargazer, johobbit
Big Happy Birthday Wish
to The Rose-Tree Dryad!

Loyal2Tirian

There is definitely no "a" in

definite
.
The Mind earns by doing; the Heart earns by trying.
Posts: 4043
Joined: Feb 22, 2008
Location: Narnia
Gender: Male
---
Thank you,
Jo
and
Glimmie
!

That rose cake is beautiful indeed!

Current plans are to do something with family tomorrow, @Jo... I'm looking forward to it.

(Cake, yay!

)
—The Rose-Tree Dryad, a.k.a. Rose

NW sister to Melian_Maia, lover of narnia, Elanor and juzuma loves lucy + NW twin to MissRosario
Posts: 3708
Joined: Aug 21, 2010
Location: A secret garden
Gender: Female
---
Happy birthday, Glumpuddle!

Hope you've had a great day!
BC Head and G&B Mod
Posts: 11005
Joined: May 16, 2007
Location: The Front Line
---
Happy birthday, Twig's! Hope you enjoyed your day.
"The eclipse will melt your spine!'

- Overheard in a telephone pictionary game, August 2017
Posts: 21435
Joined: Mar 28, 2004
Location: by a campfire
---
Belated happy birthday blessings and roars, Twigs!!



"Stale water is a poor drink,' said Annlaw. 'Stale skill is worse. And the man who walks in his own footsteps only ends where he began."
― Lloyd Alexander, Taran Wanderer
NarniaWeb's Auntie
Posts: 19030
Joined: Feb 10, 2004
Location: Manchester, England
Gender: Female
---
I wish I had time to look up a super-duper cake now, Twig's, but unfortunately I don't.

But that doesn't lessen my celebratory (belated) wishes for your birthday.

Hoping it was a great day.


Further up and further in!

And looking further back, I hope you had a grand birthday too, Glumpuddle!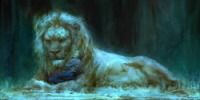 Posts: 14879
Joined: Feb 06, 2007
Location: Ontario, Canada ... under the northern sky
Gender: Female
---
---
Who is online
Users browsing this forum: No registered users and 5 guests